About Me
Hi I'm Carmen Haselup. I turn trash from Sussex beach cleans into something to treasure, while chatting on to whoever will listen about why we need to protect our seas and marine wildlife from plastic pollution.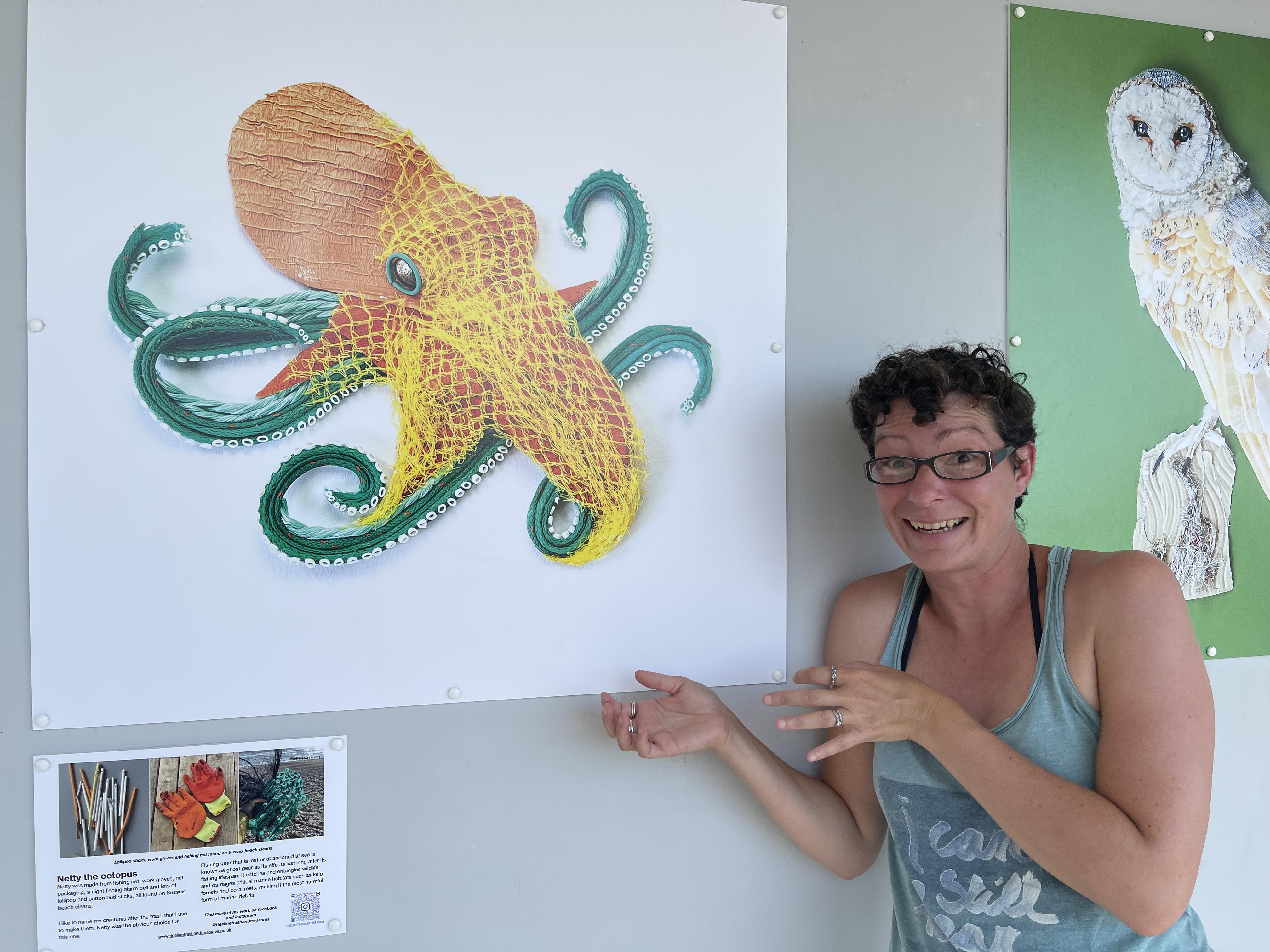 Me over-excited at my Worthing seafront exhibition.
I started beach cleaning as a response to the amount of litter left on our beaches after the first lockdown was lifted. While I clean Lancing and Shoreham beaches, my beach cleaning buddy Linda France completes epic beach cleans across Brighton and Hove, keeping me busy with a steady supply of trash.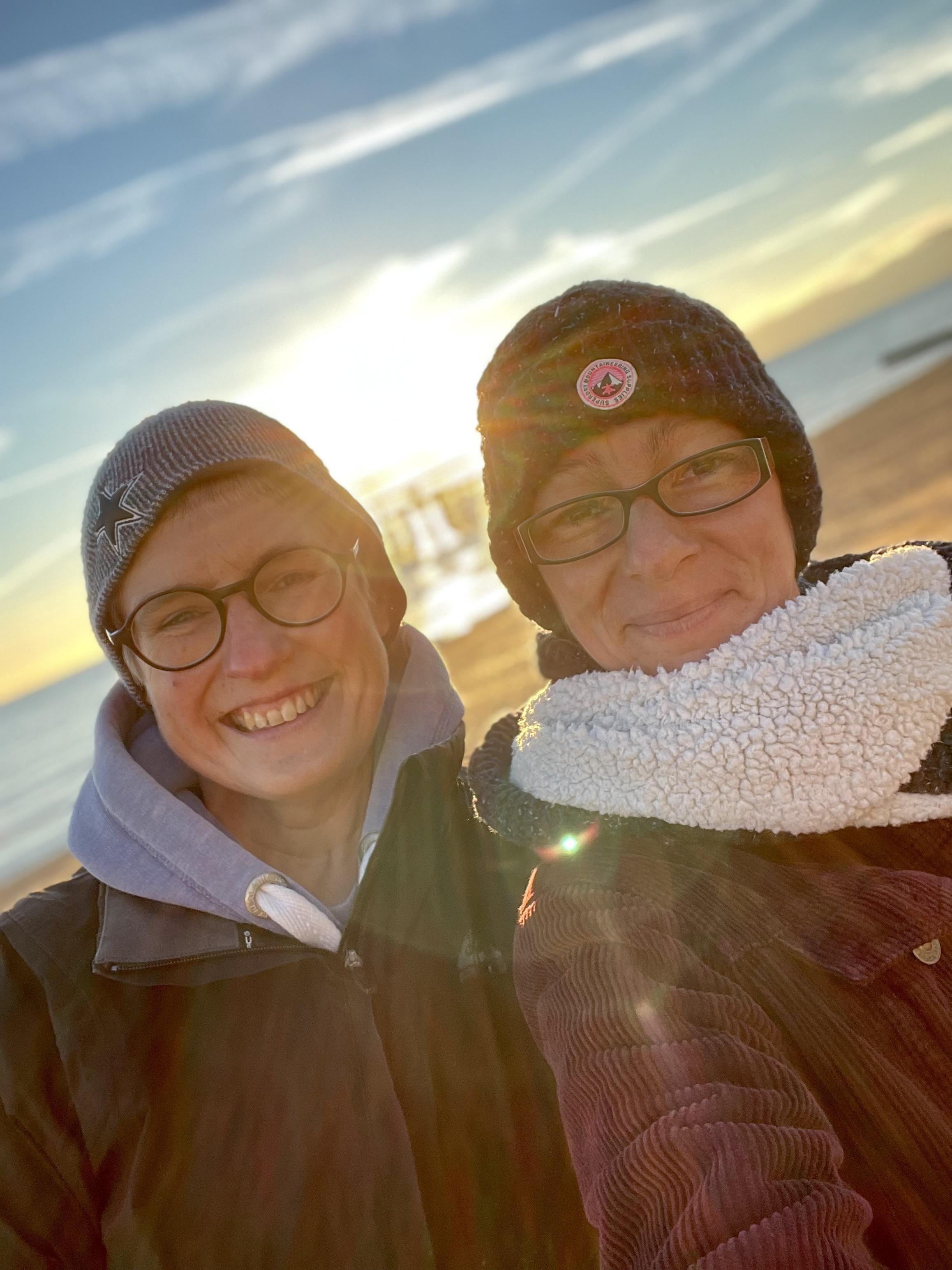 Linda and I on a wintery beach clean in Brighton
I love to experiment with different ways of using the trash I collect, making original and unique beach trash art pieces, fishing rope baskets, beach plastic jewellery and quirky gifts and homewares. I am always exploring new ways to upcycle trash into something worth treasuring.
I can mostly be found sticking bits of beach plastic together to make 3D realistic pictures of the animals and wildlife that are impacted by the trash we clear. My work is very textural, with loads of different materials layered in to each piece. I like to make things that you can touch and explore and wonder about.
I really enjoy the adventure of creating with unknown and unexpected materials. I never know what is going to wash up on the shore and how it will inspire me. It's fun working with such a variety of materials with so many different colours and textures. The way the sea, sand, shingle and weather have already impacted the beach trash means that no two pieces of rubbish are the same and every piece already has its own sand-blasted and weather worn story. It feels like I'm continuing that story with the pieces I create, which in turn tell a wider story of plastic pollution. I love being a part of that process and being able to share it with people.
Head to my blog page to see some of my past creations. I share all my makes on my instagram and facebook page, along with timelapse videos of the making process.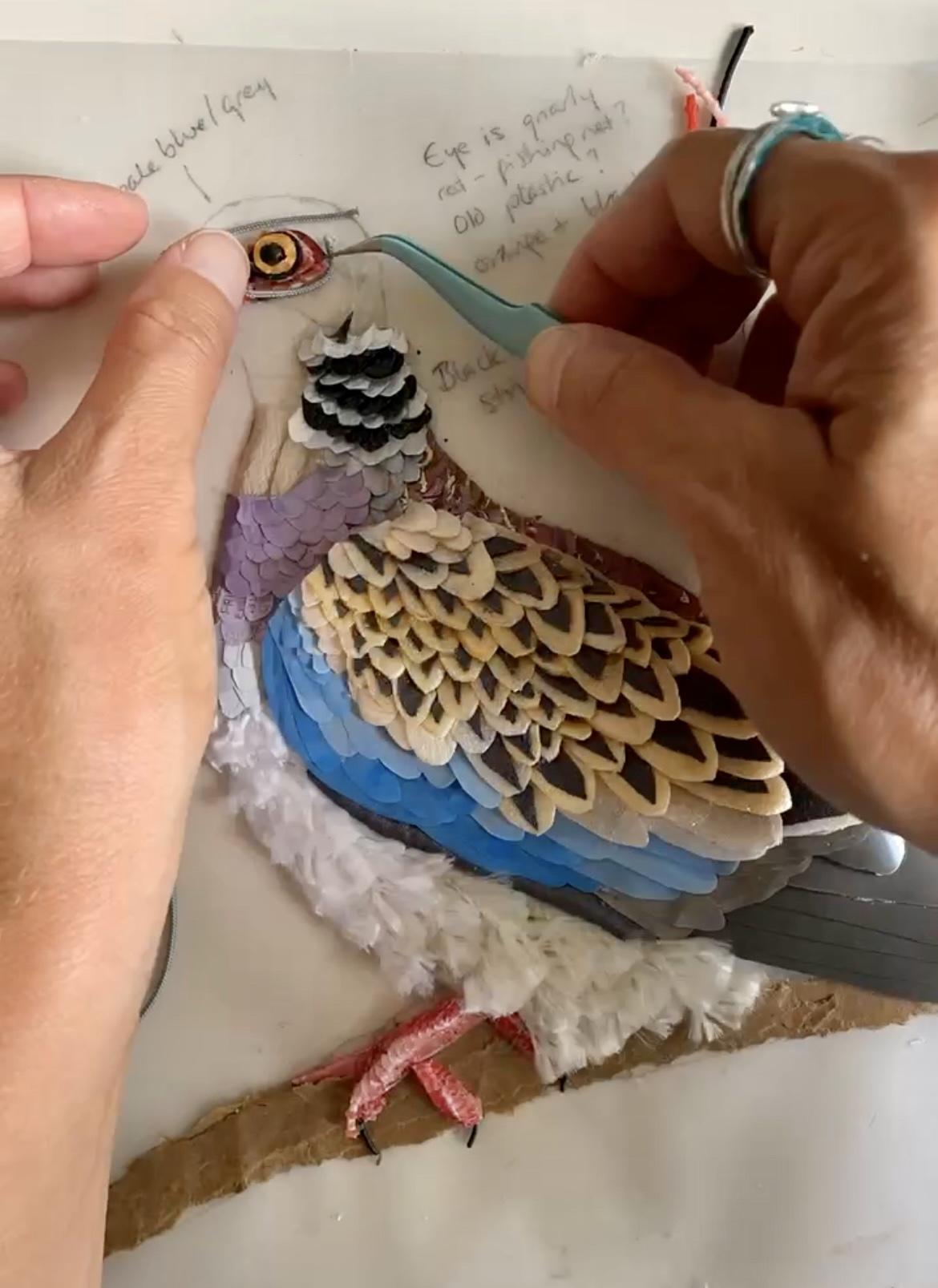 I also love to run creative workshops with kids and adults. Talking with children about plastic pollution and hearing their ideas and seeing their creativity gives me the hope and inspiration to carry on cleaning and making. Want to know more? Head to my School Workshop page.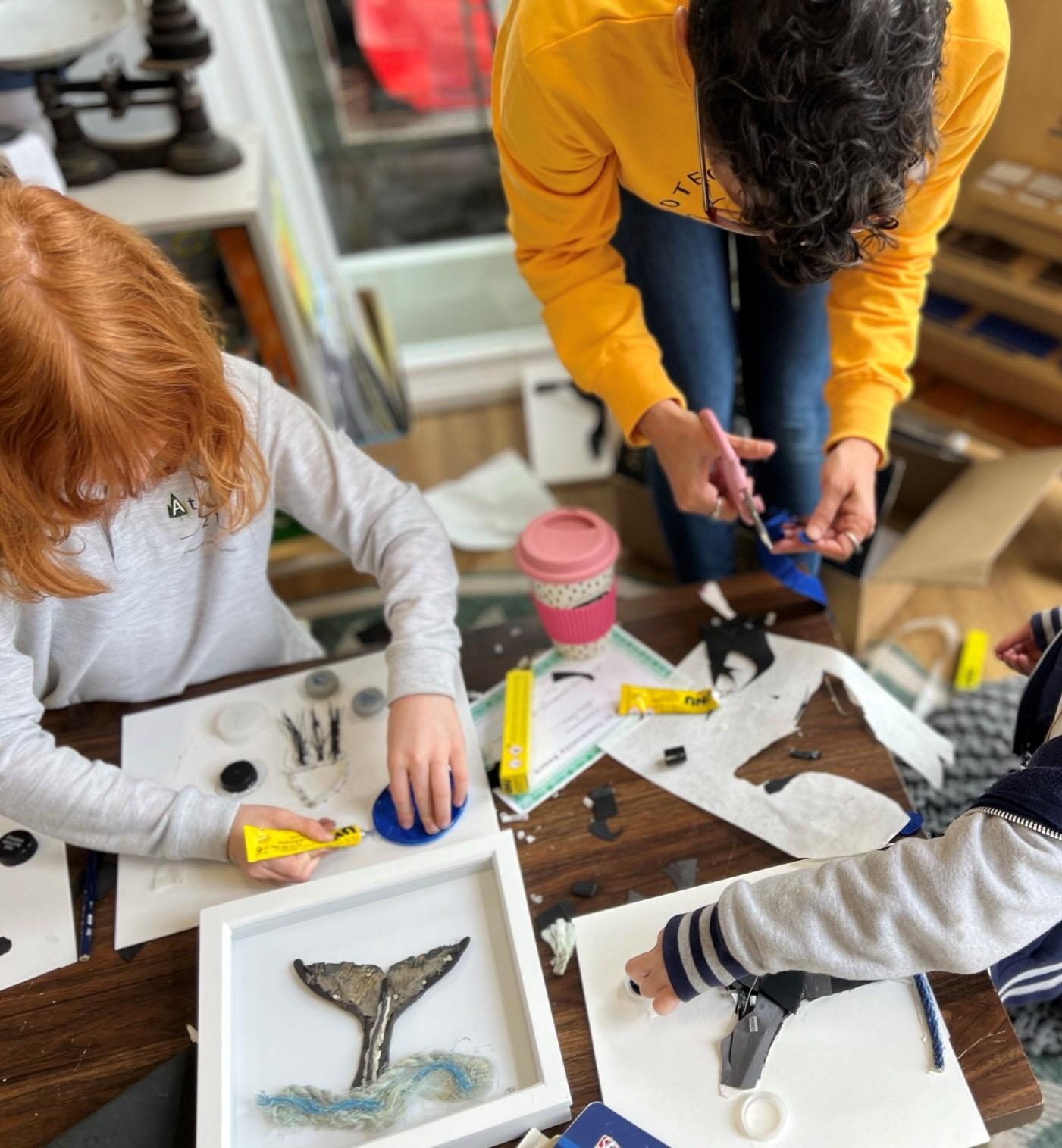 I partner with eco-conscious companies and community groups.
Get in touch if you would like to work together or commission your own beach trash creation.