Introducing the floofy crew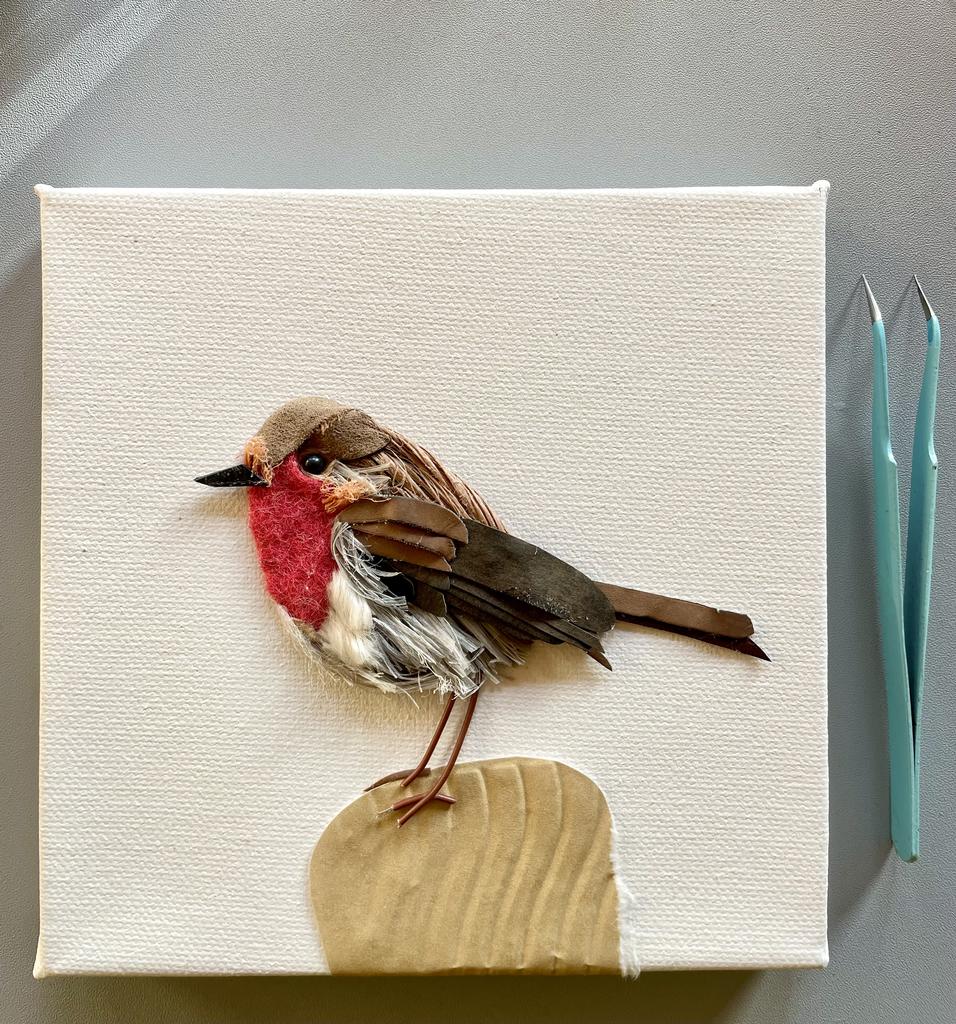 Meet the floofy crew! A little gang of robins made from trash collected on Sussex beach cleans. I looked up the collective noun for robins and it's a blush! A blush of robins! Too cute. These little dudes are so tactile. They're made with so many different textures I decided to keep them on canvas rather than hide them behind glass in a frame. They're just too darned stroke-able! It's been delicious to be in my studio making these whilst listening to our real life robin peeping away in the garden.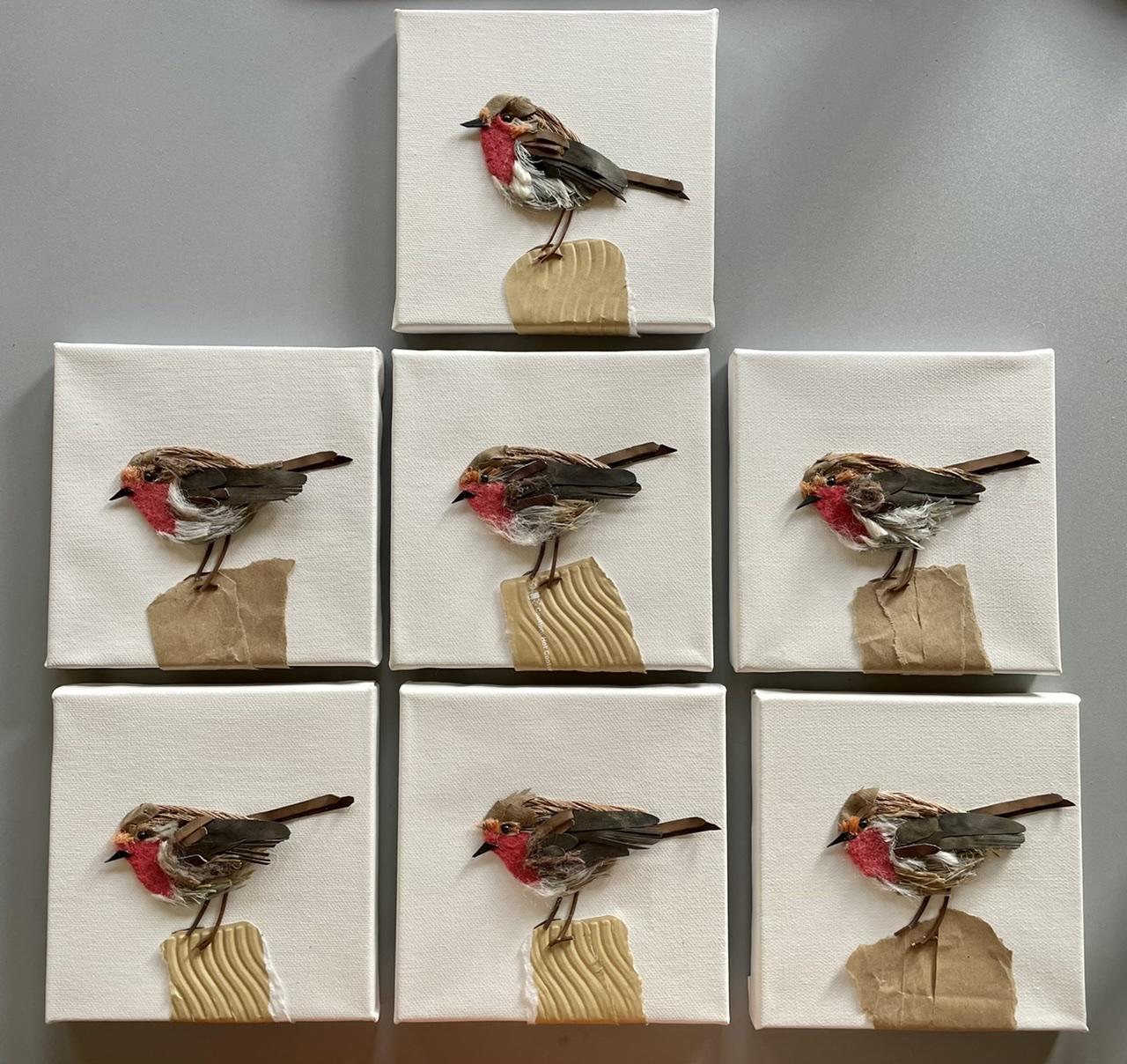 The floofy crew have been made from tennis ball felt, rope, string, fishing nets, a cable tie, wire, a disposable coffee cup, paper bag, beads, washed up fabric, and materials from a sandal and a belt.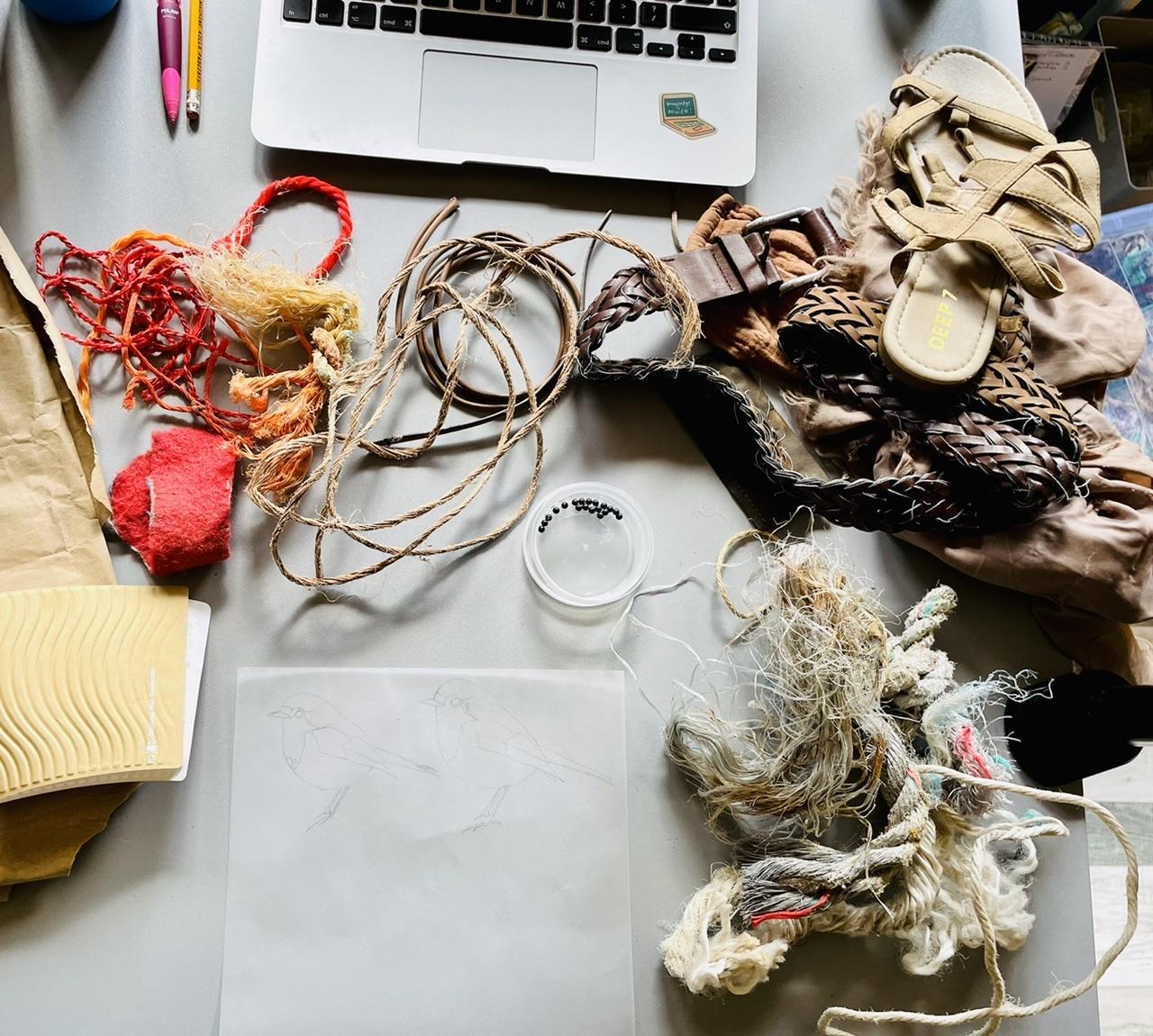 Some of the beach trash used to make the floofy crew
I love that even though I used the same template for every robin, each one has come out slightly differently and they all seem to have their own character. The punky one, the cheeky one, the shy one, the one who knows how beautiful he is...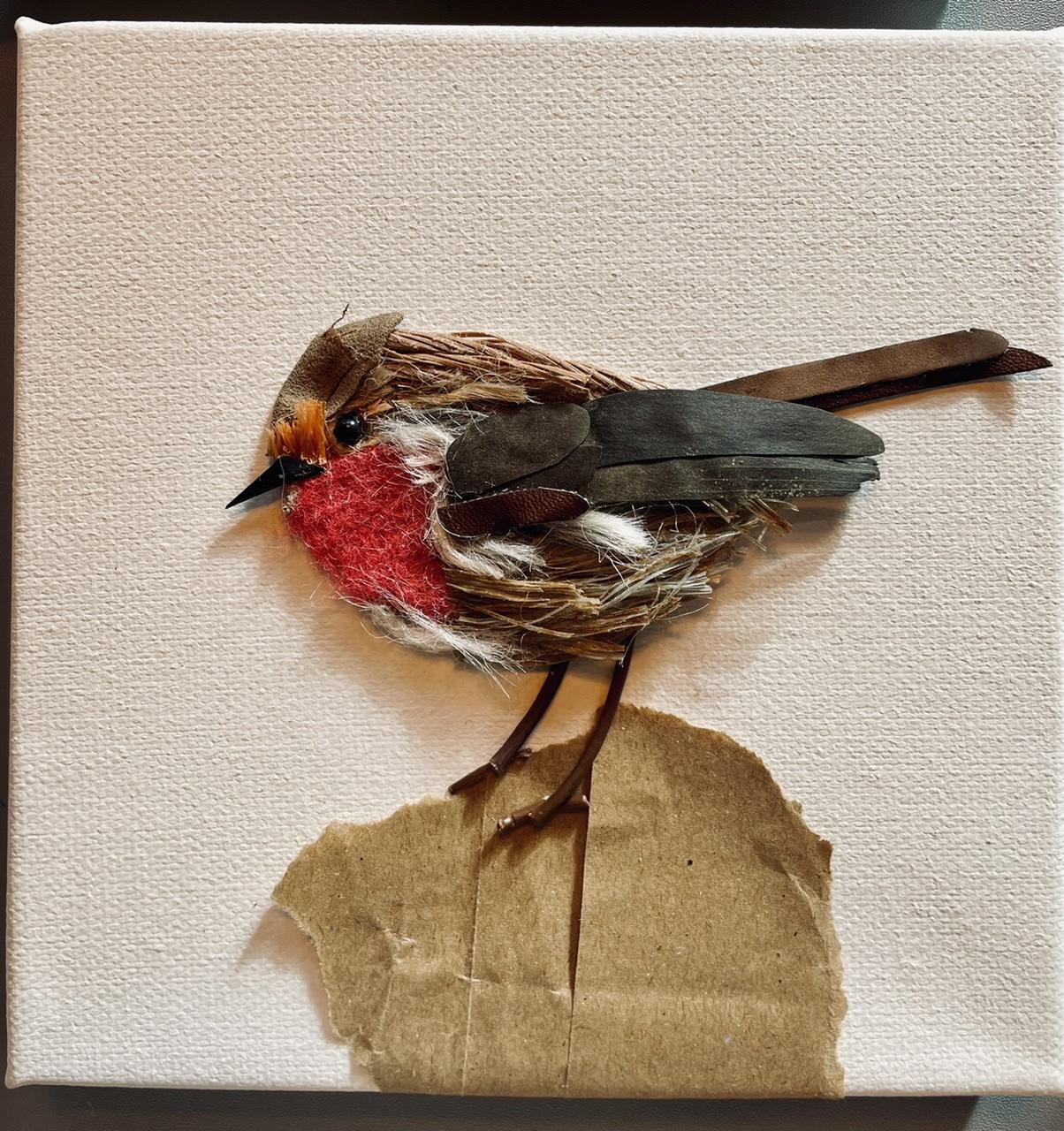 The one who knows how beautiful he is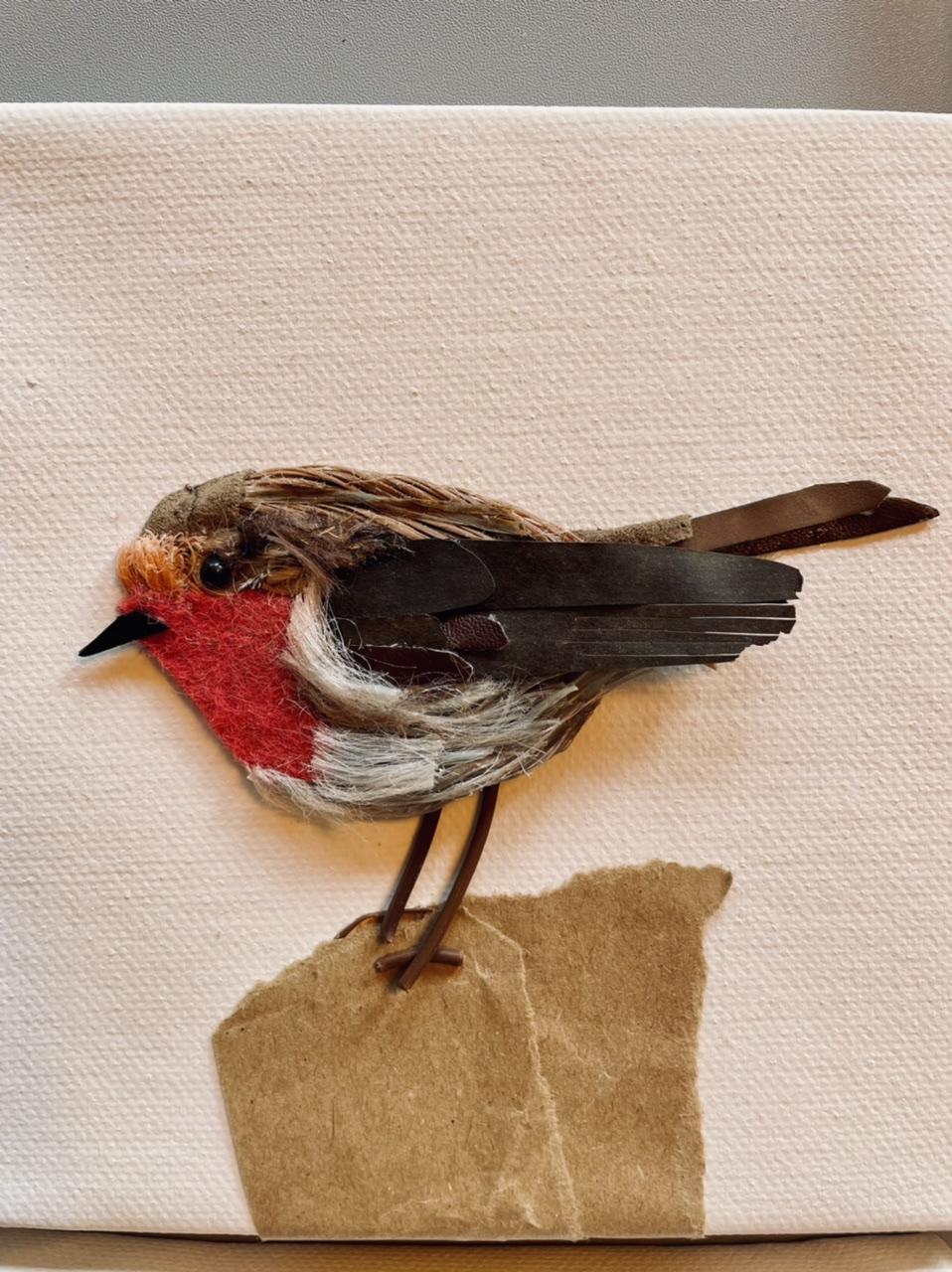 The shy one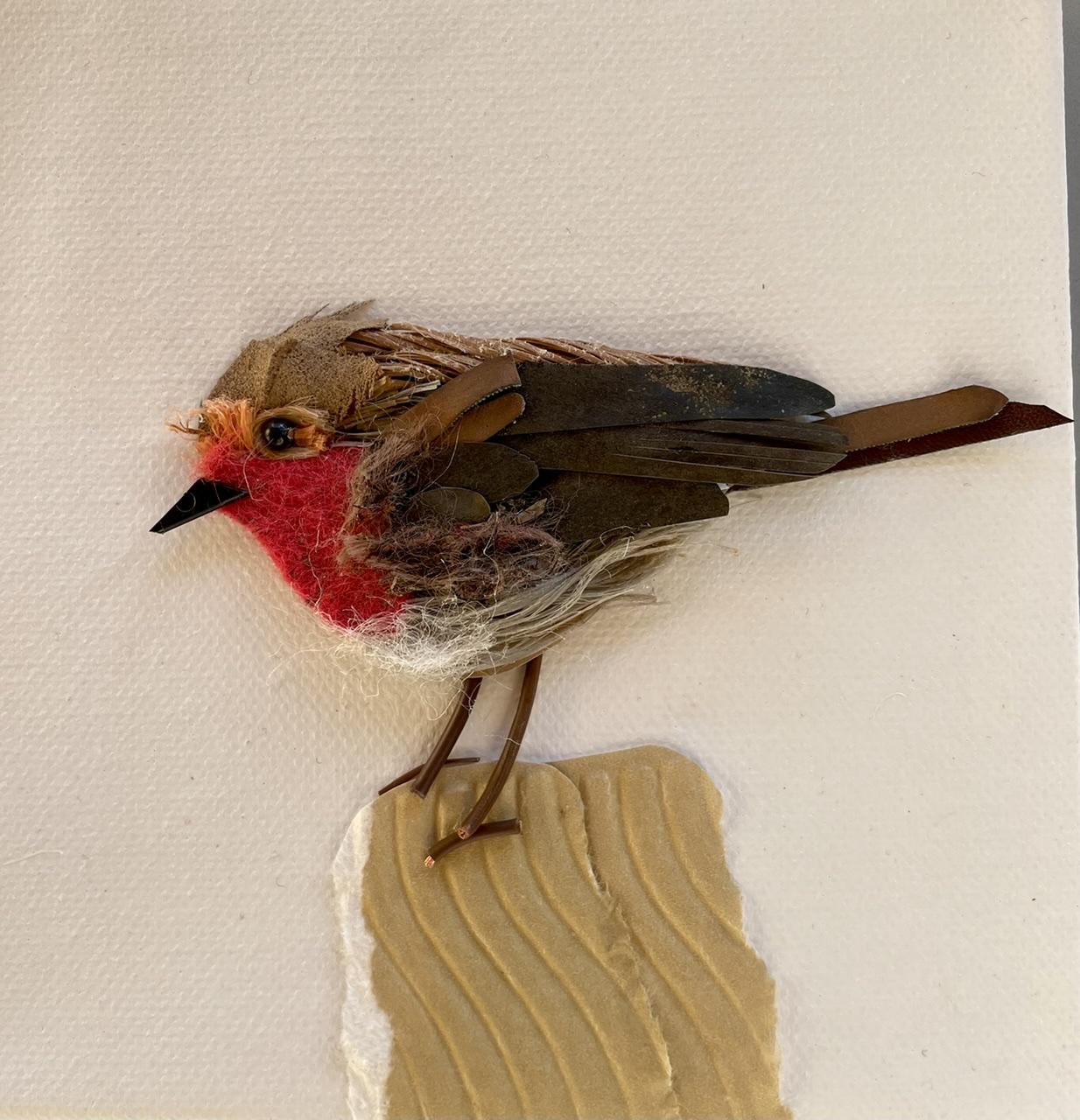 The punky one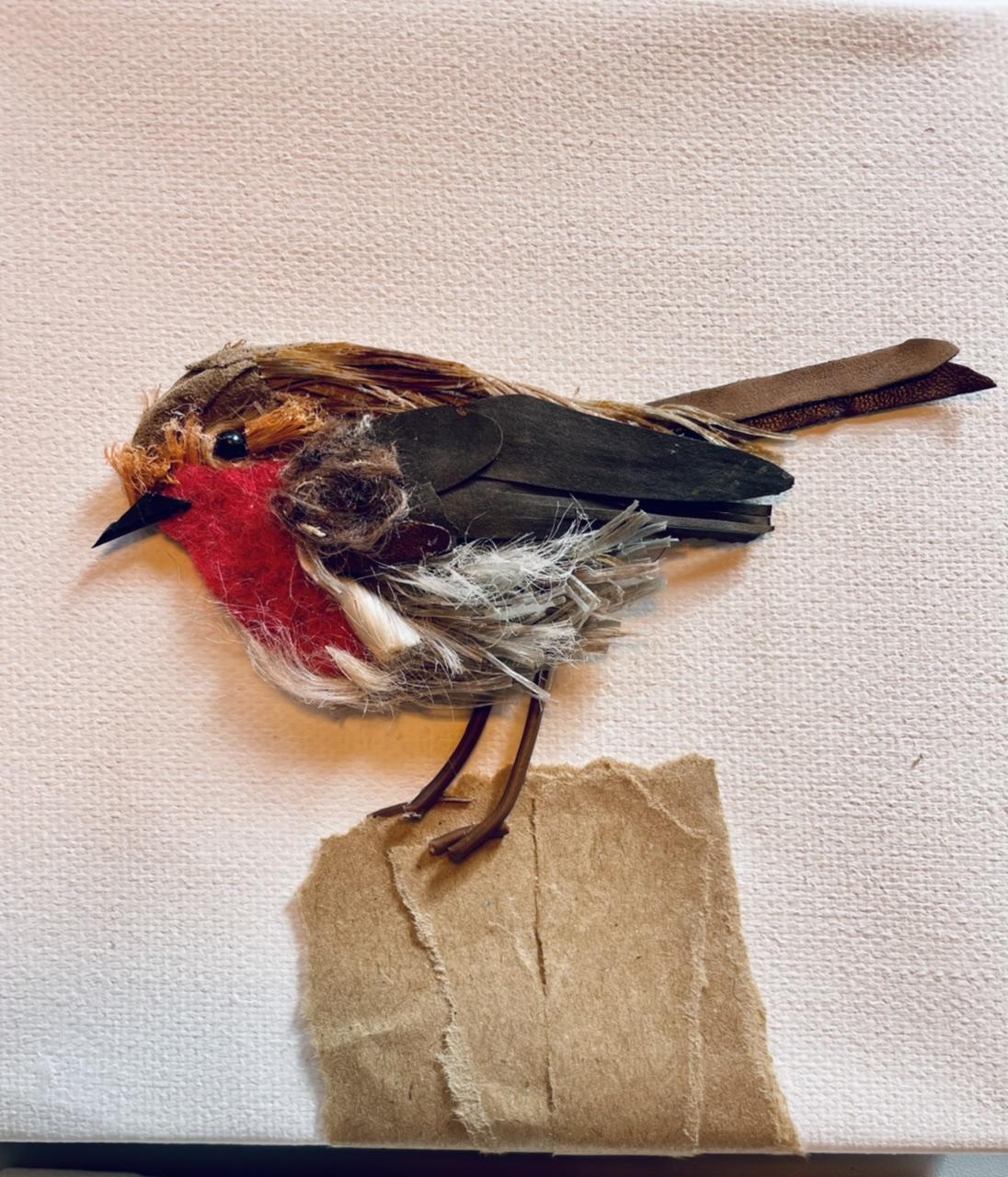 The cheeky one
It's the nature of the beach trash; each piece, each section of a piece, has its own story. The grey fishing net was grey at one end but got increasingly discoloured and brown where it had been buried in sand and soaked up sediment. You can see it in the 'ingredients' picture, just to the right of the tracing paper. The stray fabric I used had frayed at the edges, with tiny fragments of seaweed tangled in. Parts of the belt had become weathered and creased.
It's one of the things that makes creating art from beach trash so fun. I never know what's going to wash up on the tideline or turn up in my beach cleaning buddy Linda's bag of treasures. Small sections from the same piece of beach trash are entirely unique and I never know how they're going to behave as I experiment with them, making every single creation a new adventure.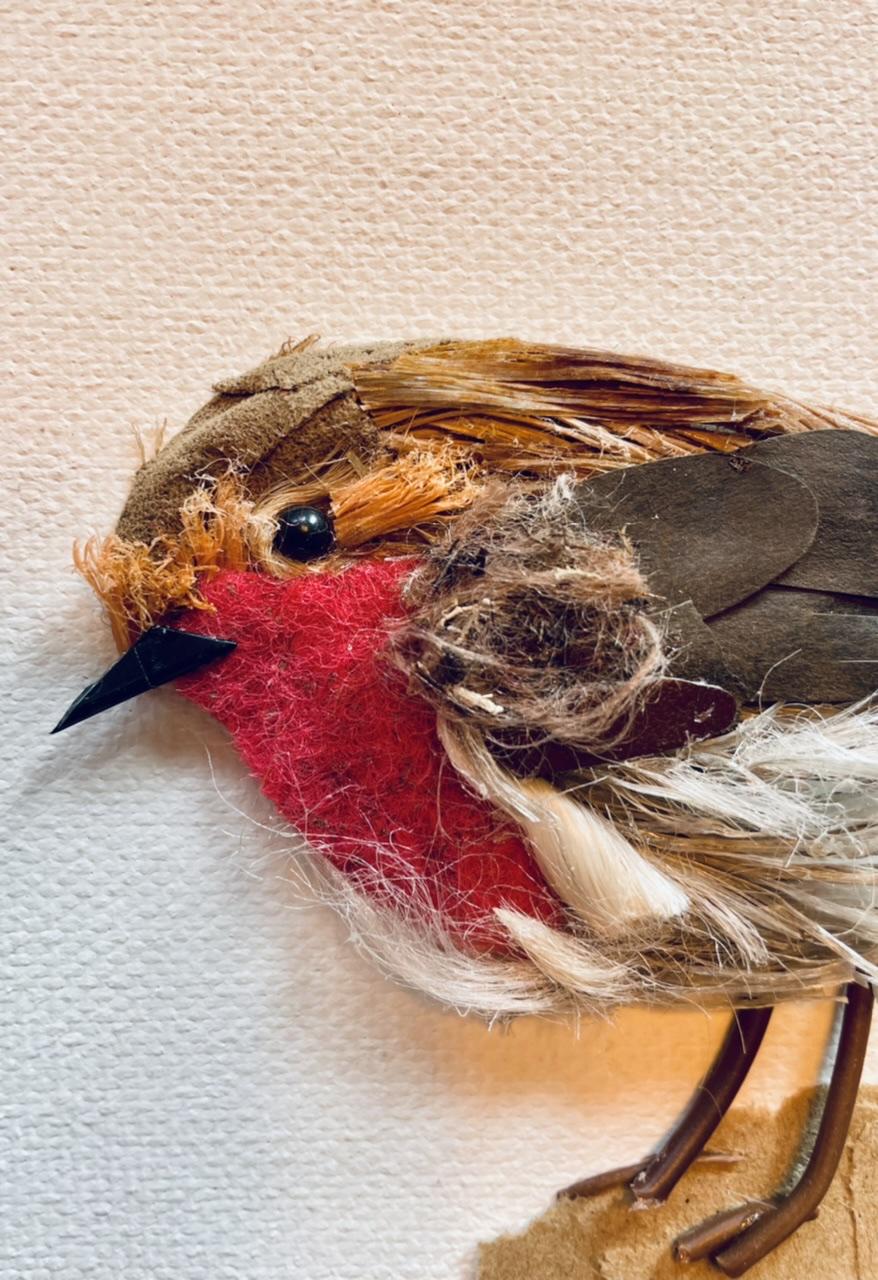 Brown and white seaweed fragments can be seen tangled in the frayed fabric at the top of the wing
These little floofs will be coming with me to the Sustainable Worthing market this Sunday. In the meantime head here if you've got your eye on one.