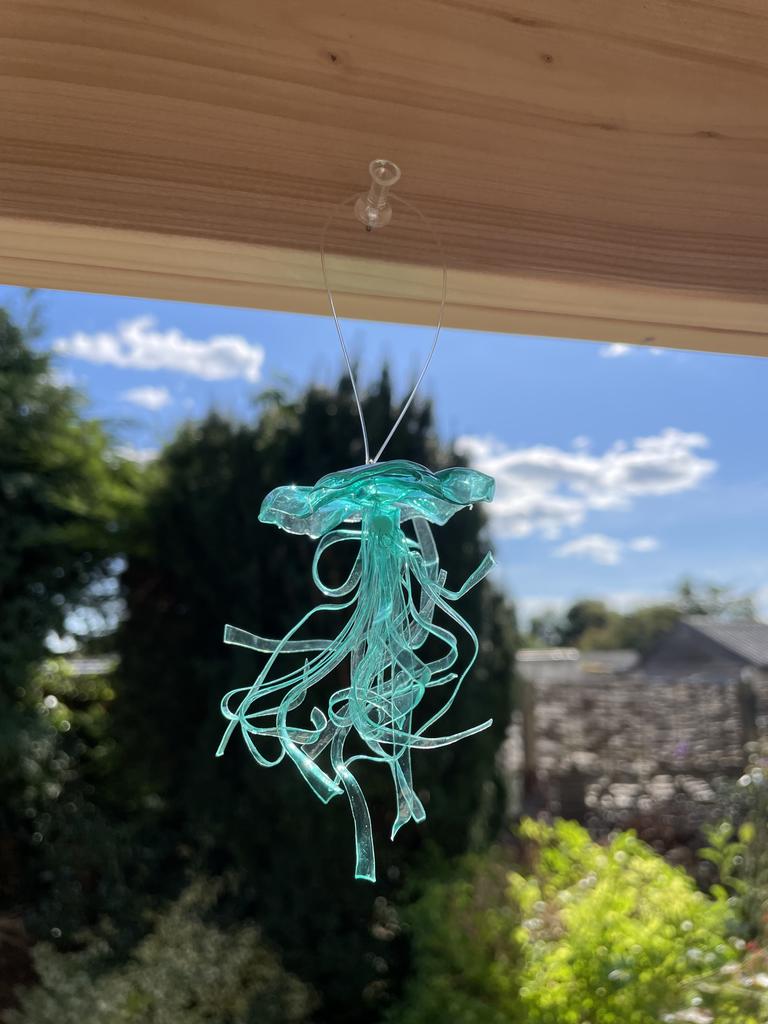 New product alert! Introducing jellyfish hanging decorations and earrings. These little beauts are made from plastic bottles and I can't deny it, I'm a little bit in love with them.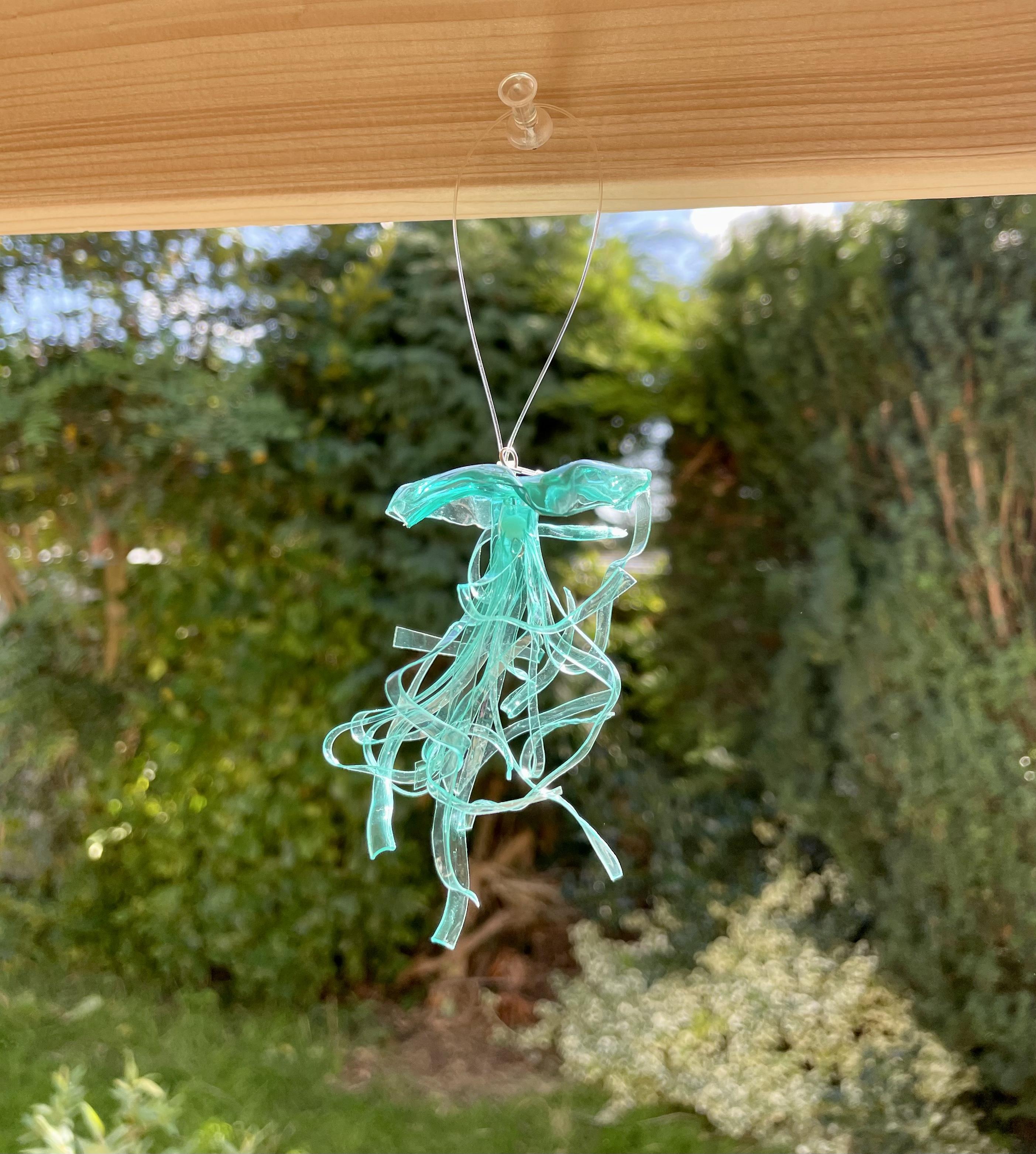 This one hangs from the doorframe of my studio and it catches the sun and wafts about in the breeze. It just makes me smile!
I often keep the prototypes of new makes like this and the earrings are no exception. I wore a pair to my latest market and they were a real talking point.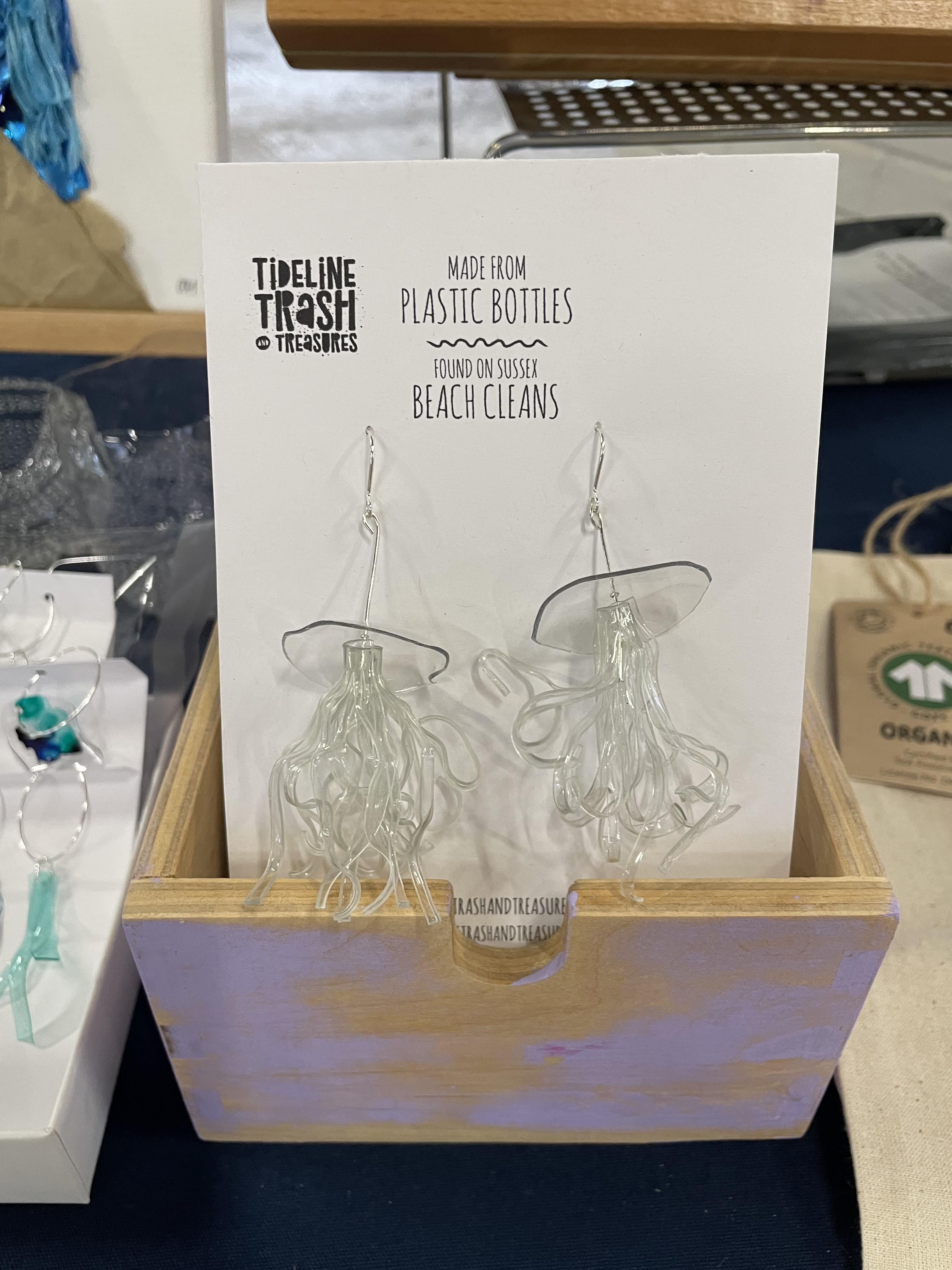 I make these little dudes by cutting out sections from plastic bottles, cutting them into ribbons and then heat treating them.
Every plastic bottle reacts in a different way and I never know what the finished jellyfish will look like until the heat hits them.
I've also noticed that recycled plastic reacts to heat differently than virgin plastic. And sometimes the bottles that are labelled as recycled don't act like recycled plastic. Greenwashing? Perhaps I should give companies the benefit of the doubt though? Who knows what impact the sea, sun and weathering has on them.